Canceled
5v5 Men's Beach Soccer League in Long Beach - SATURDAY MORNINGS FALL 2017 Soccer · Male Advanced-Intermediate
Canceled
MonTueWedThuFri
Sat
Sun
12:00pm to 2:00pm
Men's - Los Angeles Beach Soccer League
Team Fees

Regular

70.0

per player
Individual Player Fees

Regular

60.0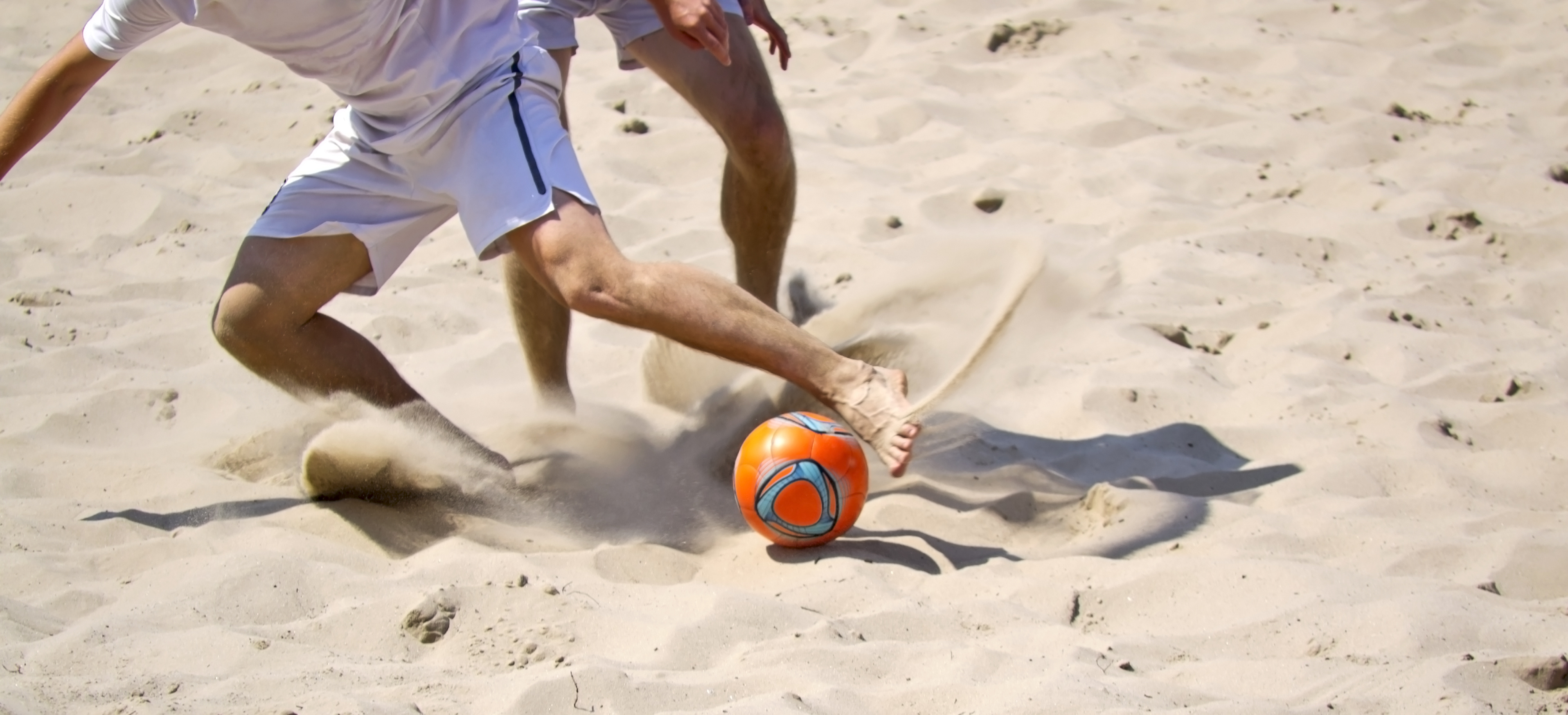 Fall 2017 Men's Beach Soccer Season begins Saturday, September 30th!

The Men's Los Angeles Beach Soccer League plays games on Saturday mornings in Long Beach, CA. Standard FIFA Beach Soccer rules apply.

Games are played Saturday Mornings (10:00pm - 1:00pm) in Long Beach/ Belmont Shore

2 Separate Divisions: Advanced (Elite-Pro) and Intermediate (Premier)


5v5 Men's Beach Soccer with official FIFA regulations

Full Size 28X37 meter Field and 18' X 7.2' Goals


Games consist of 3 periods (12 minutes/each)

No ties. 3 minute OT. Then PK's.

Each Team plays at least 8 Games including Playoffs


1-2 Games will be played each game day depending on team availability

Weekly Double or Triple Headers for Traveling Teams


Teams consist of 8 players minimum/10 players max

Teams Must wear like jerseys that are numbered (Jersey's can be ordered through Volitude)

Teams play every Saturday Morning between 10:00am - 1:00pm on the sand @ Granada Ave & Ocean Blvd in Belmont Shore. A team consists of at least 8 players and a maximum of 10. This season we are hosting a Men's Division (U16+), with a Women's League coming soon. Our commitment is to be organized and open-minded for you, and growing on a seasonal basis!


League SOCIALS at our sponsor bar Panama Joe's on 2nd St. after games!