At Capacity
Beach Kickball League - Summer Session 2 in Long Beach - FRIDAY NIGHTS Kickball · Co-Ed Beginner
Sold Out
MonTueWedThu
Fri
SatSun
between 6:00pm and 7:30pm
9v9 Coed Beach Kickball - Social All Skill Levels
Team Fees

Regular

45.0

per player + 3.98 Processing Fee
Free Agent Fees

Regular

45.0

+ 3.98 Processing Fee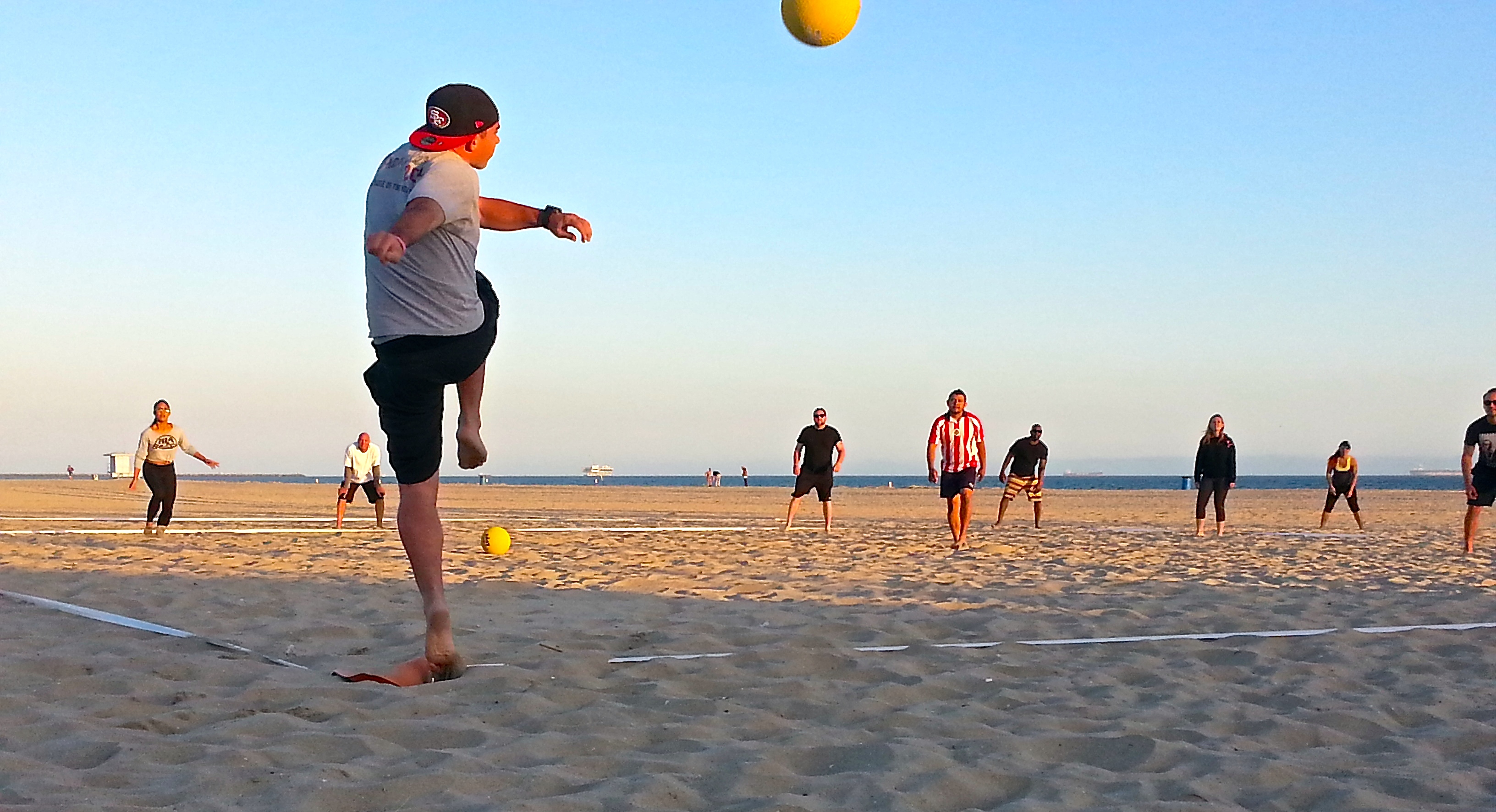 VOLITUDE BEACH KICKBALL

The Summer Seesion II BEACH Kickball Season begins Friday, August 8th!!!
Friday Nights 6:00 - 7:30pm @ Granada Beach in Belmont Shore

• 10v10 (min 4 girls) Coed Kickball On The Sand
• Standard Coed Kickball Rules Apply (10" Playground Ball)
• Games are played Friday Evenings (6:00pm-7:30pm) at Granada Beach
• Sign up a Team (min 14/Team), with a Group of Friends, or as a Free Agent
• Automatic Home Run Line in Outfield Depths to Reward Power Kickers!
• 6 Week Season + Playoffs
• Team Dri-Fit T-shirt
• Side contests, Prizes, Givaways
• New Friends, and Much More!
• $50 Registration Fee --> *Discount Online*

Our Leagues Enjoy:
• DJ Sound System at Fields!
• Snacks and Drinks Weekly
• Private Parties at Alfredo's
• Sponsor Bar Specials After Games
• Multi-Sport Vacation Trips
• League Social Events & Adventures
• Professional Photography & Video

League SOCIALS at our sponsor bar Panama Joe's on 2nd St. after games!